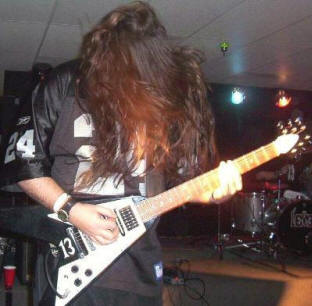 A heavy metal fan has been awarded sickness handouts after doctors said his addiction to music was a disability.

The ruling means Roger Tullgren, 42, will pocket thousands of pounds in state benefits to help finance his 36-year obsession.

His boss is also letting him play his ear-splitting music at work and giving him time off for concerts, reports the Daily Mirror.

It marks an end to Roger's 10-year bid to have his "condition", which began when he started listening to Ozzy Osbourne's band Black Sabbath in 1971, officially classified as a handicap.
Read More at Ananova.com
I wonder if I can get the state to pay for my heavy-metal addiction...